Lalu and After
Finally, the law caught up with Lalu Prasad Yadav and outsmarted him to throw him in a place he deserved.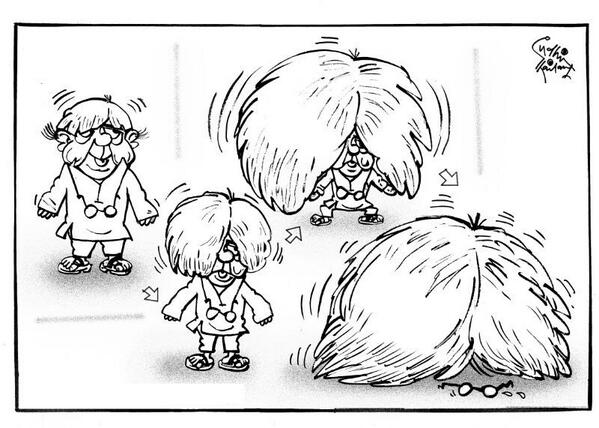 Courtsey: Sudhir Tailang  
Lalu came up to be the first causality of the 10th July Supreme Court judgement that struck down sub-section 4 of section 8 of Representation of the People (RP) Act, under which the existing MPs and MLAs can avoid disqualification till pendency of their appeal against their conviction in a higher court. The provision said that the appeal had to be made within three months of the conviction. Taking benefit of the above provision, the politicians managed to stay into the legislatures despite conviction and exploited the loopholes of the legal system to escape the noose. The legal system, too, provided them a long rope. But, with the Supreme Court striking down the contentious sub-section of the law, the fall-out became too obvious. So, in all probability Lalu is going to hold the dubious distinction of being the first politician who is going to lose his legislature membership due to conviction in a court of law.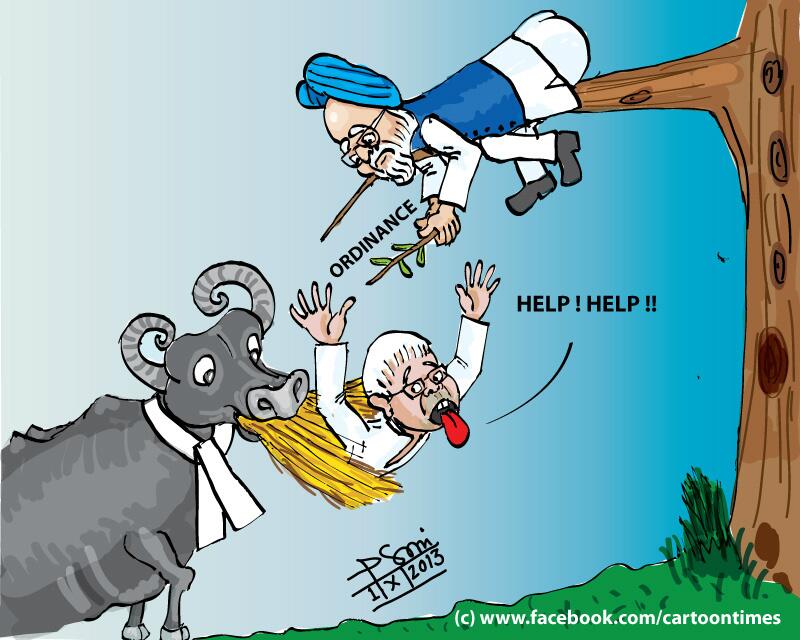 This development is going to have a far and wide effect on the politics of Bihar and on the country in general. With Lalu Yadav away and with Tejaswi Yadav, a political greenhorn, still learning the nuances of the game, the burden of running the affairs of the party falls back on the old shoulder of Rabri Devi. But, the question is whether congress is willing to do business with RJD in the same way as it did till now or whether it thinks Nitish Kumar and his JD(U) a more tempting option?
The developments of the past few months have given away the fact that both the Congress and the JD(U) are cozying up to each other. The Congress is looking for an effective ally in Bihar that could brighten its prospects in the 2014 Lok Sabha elections while the JD(U), after parting ways with BJP, is hunting for political options. Today, with the option of third front still unclear, the JD(U) has no option than to go with Congress. The congress, too, would find this alliance working. Afterall, Nitish Kumar has, over the months, laboured hard to project himself as the new poster boy of secularism in Indian Politics.
But, here is the real cache. The moment Congress dumps Lalu and holds the hands of Nitish, the political equation would realign fast in the cast-sensitive politics of Bihar. With the prospects of JD(U) (read the kurmis) gaining the upper hand, the traditional Lalu voters, i.e. the Yadavas, may spring up a surprise by voting not to RJD but to whosoever poised to defeat the JD(U). Thus, in this tactical shift of voting, it is the BJP who might have the last laugh.